Best for Digital Good: The Virtual Record Treasury of Ireland
04/03/23
Winner of the Digital for Good Award at the Golden Spiders 2023.
An Taoiseach Micheál Martin at the launch to the Virtual Record Treasury of Ireland, Dublin Castle:
"The Virtual Record Treasury offers an enduring legacy for our Decade of Centenaries. It is an invaluable historical resource for people of all traditions across the island and for everyone of Irish heritage around the world. It is an immense achievement and testament to the commitment and dedication of the Beyond 2022 project team and the archival partners.
Free public access to this wealth of digitised archival material will encourage new generations of historians and genealogists – professional and amateur – to share previously unexplored stories and narratives, which have left their imprint in our collective memories and on the local landscape."
At Ebow The Digital Agency we worked with the team in Beyond 2022 / Virtual Record Treasury to deliver a groundbreaking website that houses and helps power the search, API's and knowledge graph of this leading-edge digital humanities project.
Below is a selection of video, images and insights from the project and our approach.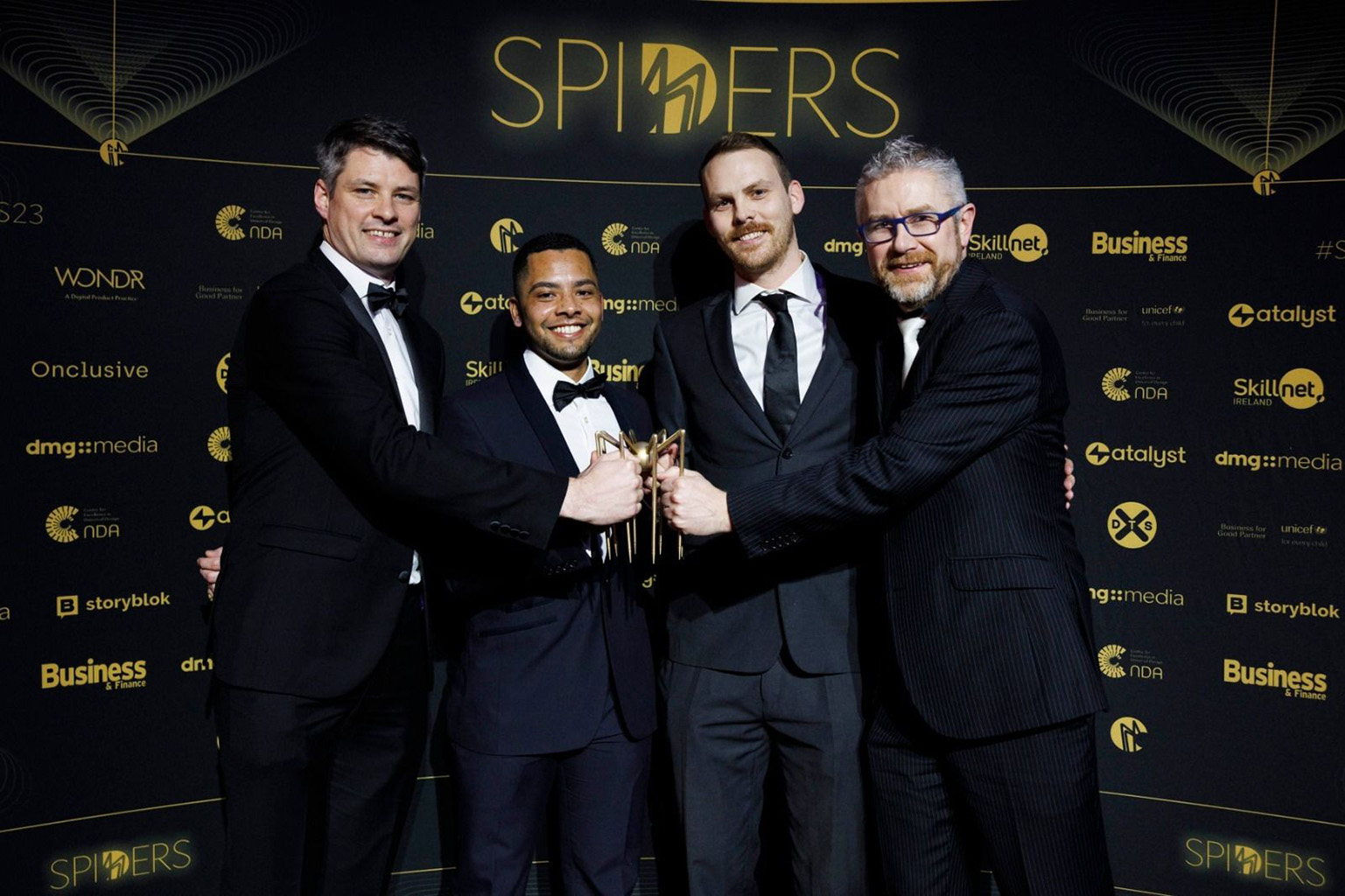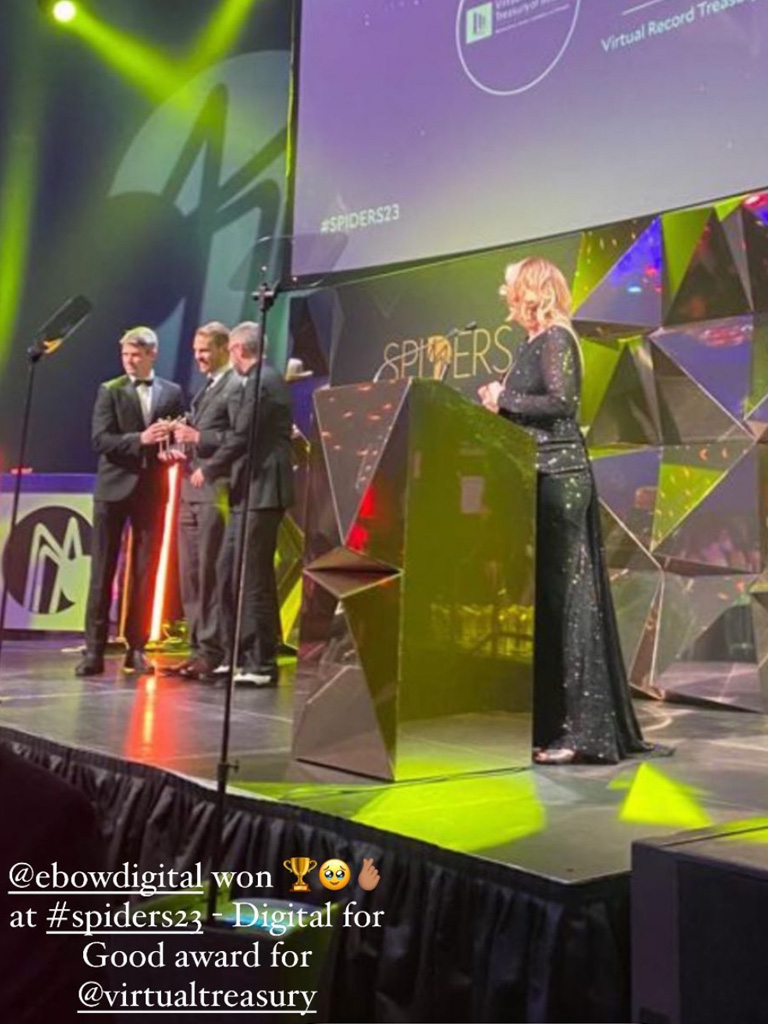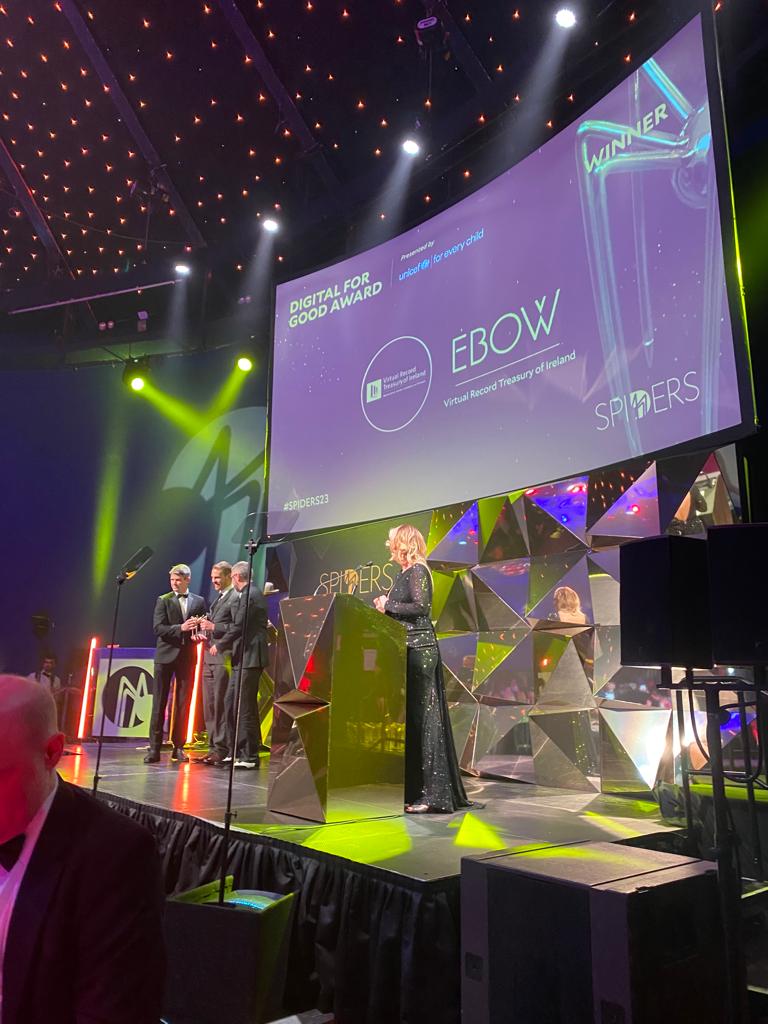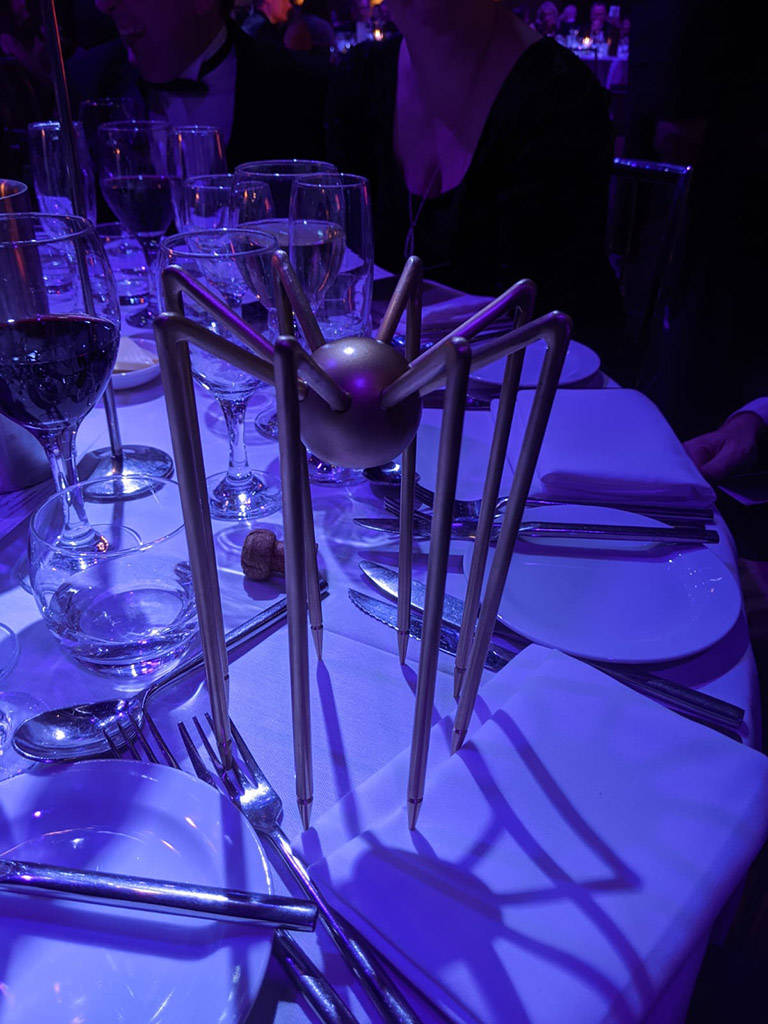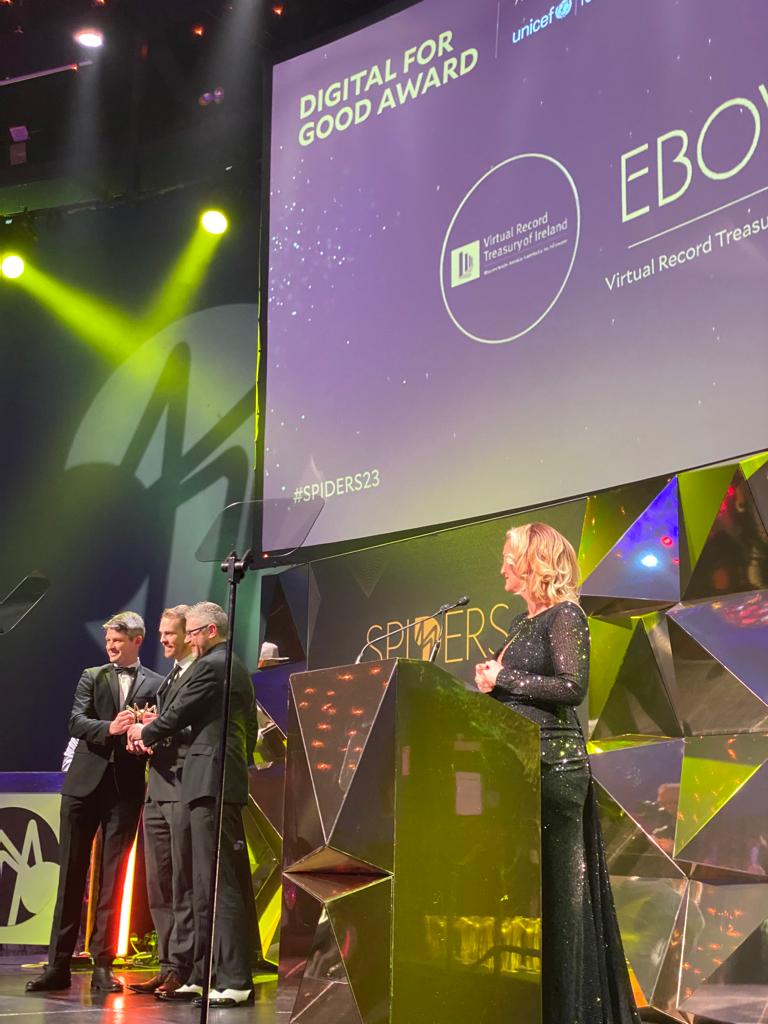 Context for the below video:
Using the language conventions established by the VRTI team, users can filter their search results by "Salved" items (items recovered at the time of the fire in 1922), Direct Replacements (Copies found abroad), et cetera. Based on atomic principles, our design system ensures that each of the modules that comprise the overall website are built using similar elements and are therefore interchangeable and consistent; the result is a website that can expand to contain this ever expanding body of information, while retaining clarity and ease of use for those navigating the website.
Our Technology approach:
The site was built using headless CMS and Single Page Application (SPA) concept with Server Side Rendering (SSR) powered by WordPress (for the editable content) and Angular (which connects the WordPress API and the client database to pull the data dynamically into the VRTI site).
We worked very closely with the technical geniuses in Beyond 2022 who created the archive itself, the knowledge graph and the VR. They are an incredible display of technical talent and exceptionally pleasant to work with, as was the entire client side team.