Virtual Record Treasury of Ireland
04/02/22
On 30 June 1922, the Record Treasury of the Public Record Office of Ireland (PROI), containing Ireland's documentary heritage dating back to the thirteenth century, was destroyed in an explosion and fire at the Four Courts, Dublin. Beyond 2022: Ireland's Virtual Record Treasury is an all-island and international research programme to recreate digitally this lost national treasure.
Beyond 2022 is working towards the centenary of that fire, 30 June 2022, when we will release the 'Virtual Record Treasury of Ireland' —an open-access, virtual reconstruction of the Record Treasury destroyed at the PROI in 1922. The Virtual Record Treasury will provide an enabling framework for connecting archival collections worldwide and rediscovering Ireland's lost history.
We are currently working with the team in Virtual Treasury to deliver the website that will house this leading-edge digital humanities project.

The Virtual Record Treasury of Ireland will be an open-access resource, freely available online to all those interested in Irish history at home and abroad. Many of the most important memory institutions worldwide are joining us in this shared mission to reconstruct Ireland's lost history. The Virtual Record Treasury will serve as a living and growing legacy from the Decade of Centenaries.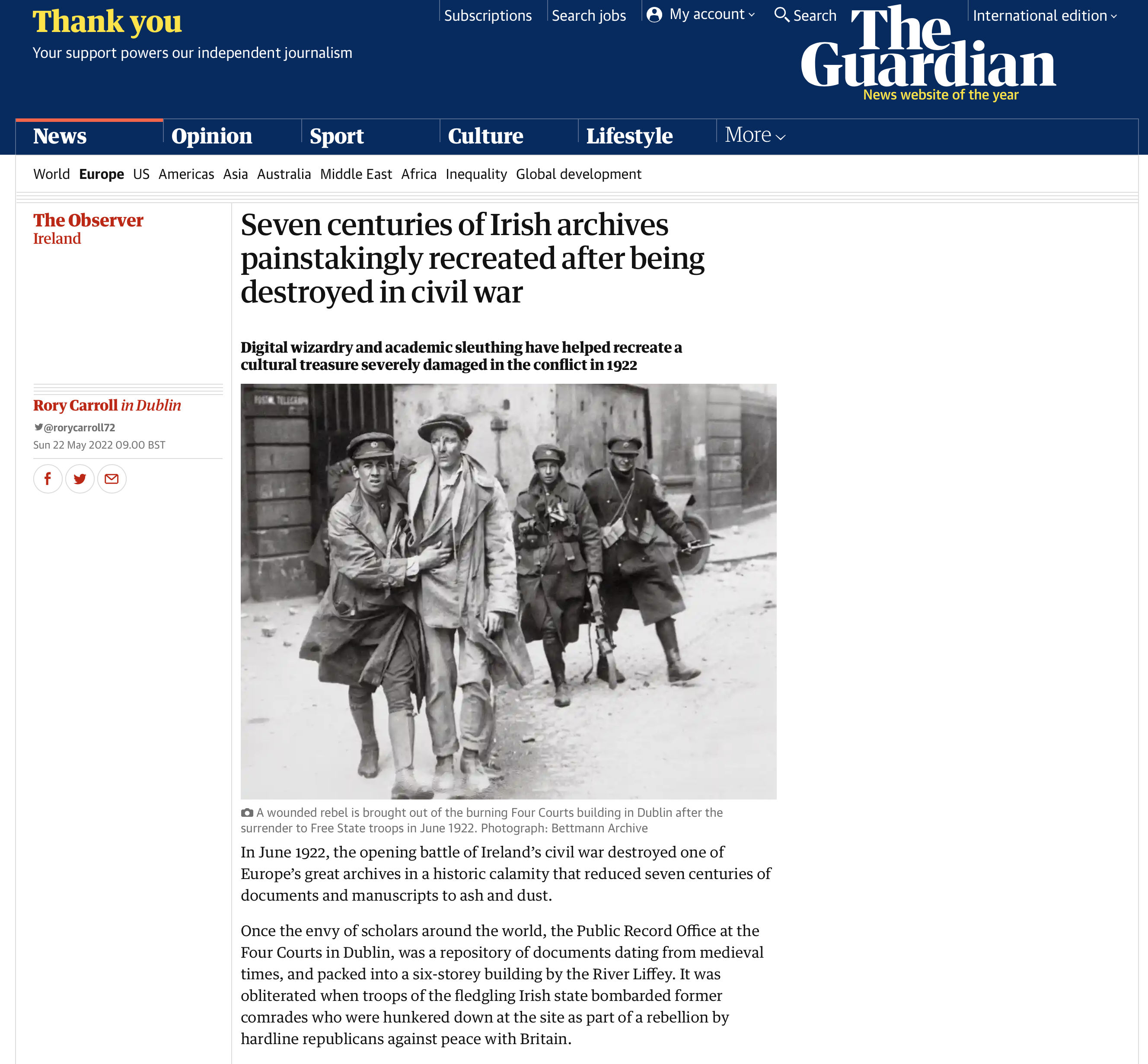 You can the full article on The Guardian here:
https://www.theguardian.com/world/2022/may/22/irish-public-record-office-civil-war-bombardment-archives-reborn